Trusted HVAC contractors in Brampton
Whether you want to beat the heat or need protection against the cold, the answer comes in the form of quality HVAC solutions. With an optimal HVAC system in Brampton, Ontario, you are able to transform the inner environment of your home or office at the touch of a button. This not only saves you from the extremities of the weather, but also makes it easier for you to relax in the face of challenging temperatures.
But benefiting from HVAC solutions is easier said than done. From installation to repairs, their ongoing maintenance can be challenging to say the least. Unless you have a reliable solution by your side, you are constantly troubled by sky-high costs in order to keep these systems running.
That's where AW Mechanical Systems comes in.
Established several years ago, AW Mechanical Systems has established its name as one of the most sought after HVAC contractors in Ontario. No matter if you need a refreshing cooling or relaxing heating solution, we can cater to all your needs without any issues. Striking the perfect balance between quality and affordability, our team's seasoned HVAC installation, maintenance, and repair services are just a call away in Brampton on l6t.
Reliable HVAC Contractors in Brampton, Ontario
At AW Mechanical Systems, our team holds extensive experience in installing, repairing, and maintaining all types of HVAC systems. Our HVAC technicians are specially-trained, certified, and qualified to handle these systems with safety and efficiency guidelines in mind. This ensures that all of our air quality work is performed with the support of detailed knowledge and expertise in Brampton on l6t.
By combining our targeted service training from specialized programs with our hands-on experience of intensive field work, our team is able to work on heating and cooling solutions with equal ease. This gives us the expertise to manage gas-fired furnaces, propane-fired systems, and electric-powered solutions without any problems.
As a result, our HVAC contractor services offer fully-qualified HVAC technicians for all types of residential and commercial heating and cooling systems. In turn, you can rest assured that your HVAC system is being installed, repaired, or maintained by experienced professionals who know the ins and outs of the trade.
At the same time, we make it a point to offer our solutions at competitive price points. This ensures that you don't have to pay a small fortune in order to take care of your critical HVAC needs. In many cases involving repair or maintenance, our personalized quotes are also delivered after a detailed inspection. This HVAC services approach provides you with accurate rates that don't follow a one-size-fits-all approach.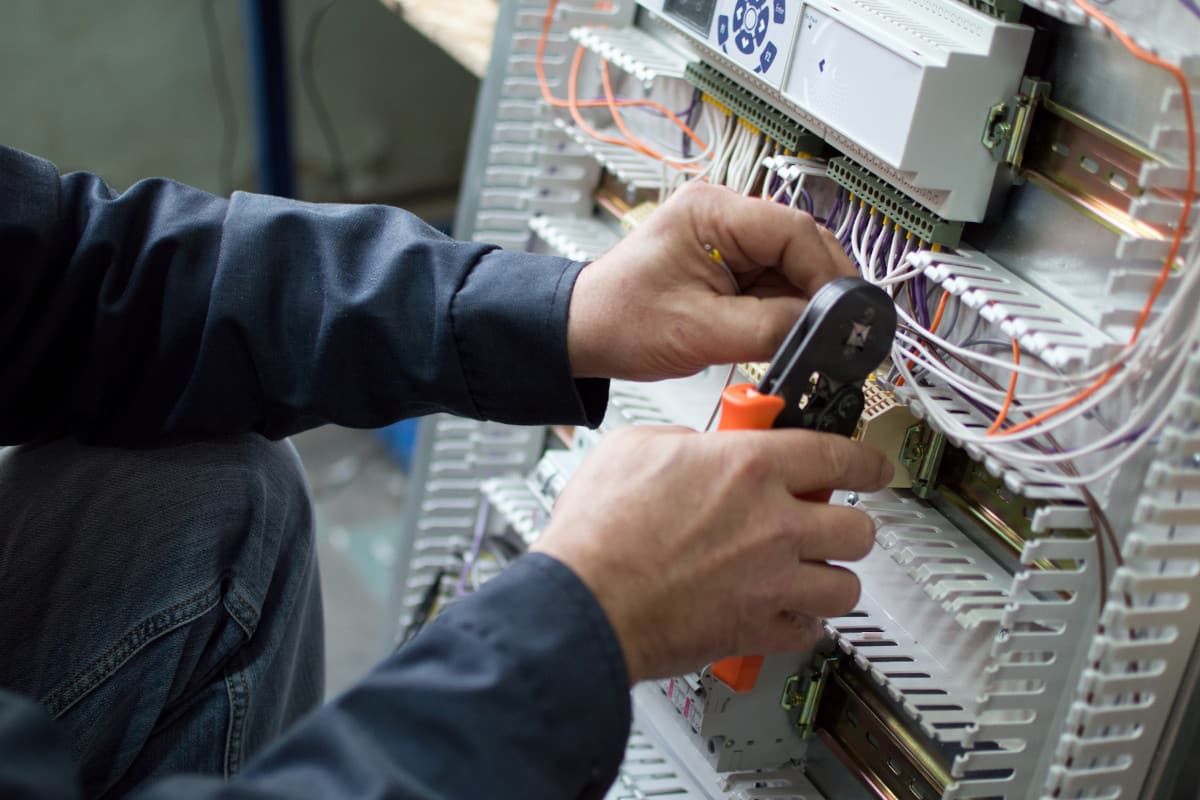 We Offer a Host of Residential HVAC Services at Affordable Costs
Our residential HVAC services in Brampton entail a range of critical solutions for all types of homes. This makes sure that you don't have to run from one provider to the other to meet your requirements. Instead, our seasoned HVAC technicians can take care of all your needs under the AW Mechanical Systems banner.
The slew of services that we offer for residential properties include the following solutions.
We Deliver a Range of Commercial HVAC Solutions at Competitive Prices
AW Mechanical Systems's HVAC contractors in Brampton also offer a slew of commercial services. Despite the complexity of commercial heating and cooling systems, our qualified team is able to handle all your requirements with the level of efficiency and quality that you require.
The range of solutions that we offer for commercial properties include all types of refrigeration and HVAC systems.
Commercial refrigeration comes with unique challenges that can only be handled by seasoned experts. With our vast knowledge of commercial refrigeration units and wide breadth of experience in working with different systems, we are fully capable of handling these requirements.
From large-scale industrial units to commercial-size restaurant solutions, our heating air conditioning team can handle the installation, repair, and maintenance of a range of refrigeration systems. We also offer consultation for meeting your unique needs after a detailed inspection of your site.
Our commercial HVAC services in Brampton come with the strength of targeted education and firsthand experience of our technicians. As a result, you are able to benefit from timely installations, targeted repairs, and diligent maintenance services for your heating and cooling systems.
In case your HVAC system is experiencing problems to the point of no return, we also consult with you on possible replacement options. This ensures that you are not wasting your funds on a commercial solution that wouldn't function optimally even after extensive repair jobs.
Contact Us Today for High Quality Heating Air Conditioning Solutions
At AW Mechanical Systems, we understand how difficult it can be to find reliable HVAC contractors in Brampton that also carry the promise of affordable prices. That is why, we ensure to make the process as easy for you as possible. Instead of running in circles, we can cater to your requirements right after a quick consultation as well as a timely yet detailed inspection.
To see how our solutions can help you with your HVAC needs in Brampton, don't hesitate to contact us for a free quote today. We will be glad to understand your specifications and deliver your required service solution right away.
Our experts realize that hot water, peace of mind, and heating cooling solutions are all necessary for a quality life. Find out how we can ensure to fix the air conditioner and provide professional service in various ways for our customer contacts in the Brampton, Oakville, and other areas. Our hours accommodate you and your life so you can stick with an efficient contractor that will deal with you honestly. If you are customer seeking companies that have the equipment, the people who are proud of their job and the licensed services that they provide while ensuring to have a warm demeanor, then we are your option.