HVAC Contractor Services in Halton Hills
Do you want to install a brand new air conditioning unit? Do you need to repair your heating system before the start of winter? Perhaps you just require a quick maintenance of your HVAC system?
If your answers to any of these questions came in a resounding "Yes," AW Mechanical System's solutions are here to help.
As one of the most popular HVAC contractors in Halton Hills, Ontario, AW Mechanical System's holds a profound reputation in HVAC maintenance, repair, and installation. Whether you want to make sure that your HVAC systems keep running smoothly or need to install a unit from scratch, our solutions are just a call away.
Our HVAC Services in Halton Hills Can Take Care of All Your Needs
Established quite a few years ago, AW Mechanical System's holds a stellar reputation for delivering HVAC solutions throughout Ontario. Our qualified and certified HVAC technicians have the knowledge, experience, and expertise required to manage a variety of HVAC heating air conditioning challenges with ease.
This firm grasp on HVAC solutions allows us to handle all types of residential and commercial heating and cooling systems without any hurdles. From residential furnaces to commercial refrigerators, our air conditioner professionals can easily address all your needs with the utmost efficiency.
This diversity of air conditioner and general HVAC skill sets makes us a one-stop solution for a range of common and unique HVAC requirements. Whether you need your existing water heater to function with optimal efficiency or want your commercial air conditioning unit to work without any issues, our gas fireplace team of professionals can cater to your air conditioners and other requirements while steering clear of possible problems.
At the same time, all of our HVAC maintenance, repair, and installation solutions come with the assurance of affordable pricing. Even as we continue to provide you with high quality air conditioner services with a promise of timely delivery, we make it a point to have these air conditioners and other heating systems solutions priced with accessibility in mind. This ensures that you are able to obtain the services of seasoned HVAC contractors in Halton Hills without breaking the bank.
Further, with our 24 hour emergency service in Milton, Mississauga, Oakville, and other areas, you can have free peace of mind knowing that we are always there for you for your heat and other comfort needs. If you are looking for the best in Oakville to Mississauga to arrive on your street to optimize for comfort, we are here for you.
By combining our targeted service training from specialized programs with our hands-on experience of intensive field work, our team is able to work on heating and cooling solutions with equal ease. This gives us the expertise to manage gas-fired furnaces, propane-fired systems, and electric-powered solutions without any problems.
As a result, our HVAC contractor services offer fully-qualified HVAC technicians for all types of residential and commercial heating and cooling systems. In turn, you can rest assured that your HVAC system is being installed, repaired, or maintained by experienced professionals who know the ins and outs of the trade.
At the same time, we make it a point to offer our solutions at competitive price points. This ensures that you don't have to pay a small fortune in order to take care of your critical HVAC needs. In many cases involving repair or maintenance, our personalized quotes are also delivered after a detailed inspection. This HVAC services approach provides you with accurate rates that don't follow a one-size-fits-all approach.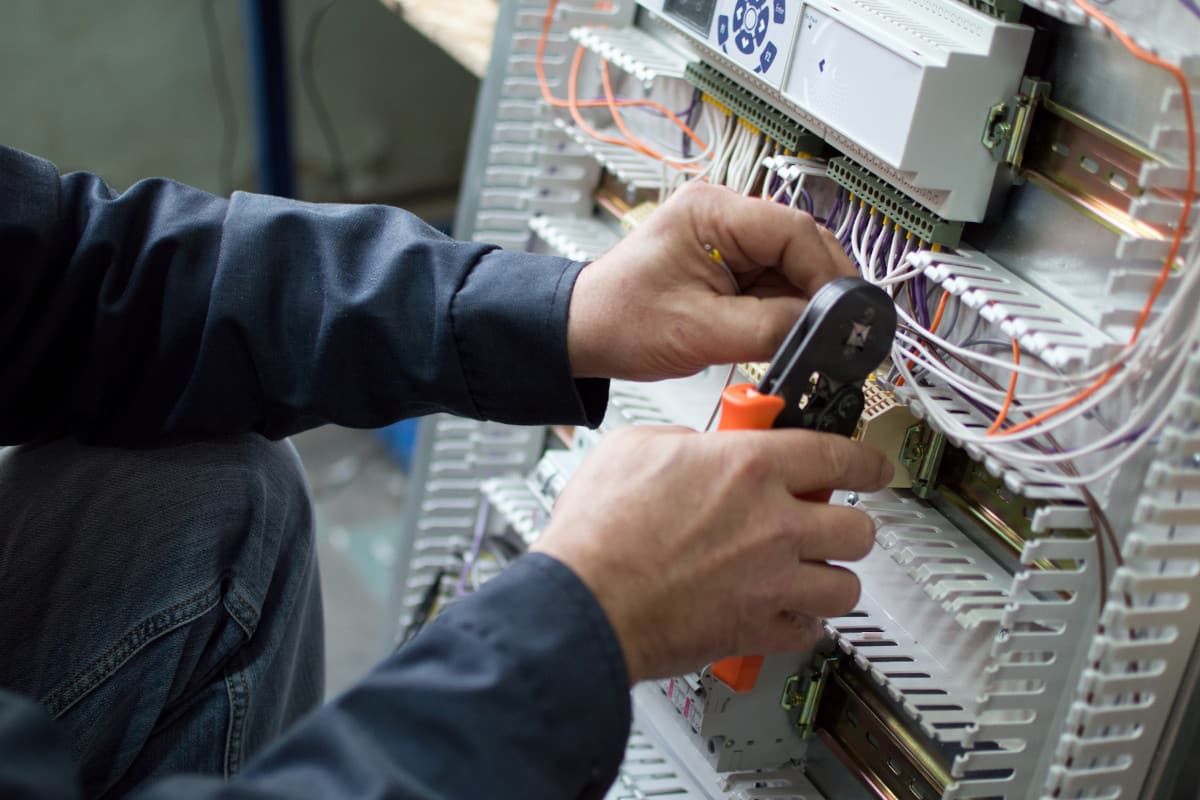 Our Residential HVAC Solutions Cater to All Your Needs
As a highly-reviewed HVAC contractor, AW Mechanical Systems's name is synonymous with quality and comfort heating and cooling solutions across Halton Hills and the general Ontario area. But instead of making tall claims about our outreach or services, we let our work speak for itself. Give us a phone call today to find out about our service call quality in Halton Hills. Our hours are all day every day to meet your needs in Canada.
With an intense focus on customer service, we ensure that you never have to scramble to find different HVAC contractors for your diverse needs. Instead, we deliver a full range of HVAC services that can take care of your heating and cooling systems under a single banner.
By following this approach, we are able to offer a diverse set of residential HVAC services that address all the needs of your home in Halton Hills.
Our Commercial HVAC Services Are Here to Meet Your Requirements
AW Mechanical System's commercial HVAC service in Halton Hills takes care of the unique challenges that come with commercial and industrial HVAC solutions. This includes all types of heating and cooling services that are essential to the operations of commercial buildings, industrial properties, and specific systems.
Our range of commercial HVAC solutions includes the following services.
Contact Experienced Heating and Cooling and HVAC Technicians in Halton Hills Today
At the AW Mechanical Systems company, we understand how stressful it can be to find a competent HVAC contractor in Halton Hills. This is especially true if you are looking for a Halton Hills heating air and air conditioner service provider who doesn't cost a small fortune.
With our commitment to compelling heating air customer service and our promise of assisting the community, we ensure to make our high quality solutions available at affordable prices. This makes sure that you can benefit from our residential and commercial HVAC services without having to think twice about your bank account.
To see how our heating and air conditioning solutions can help, don't hesitate to contact us for a free heating cooling quote today. We will be glad to understand your air conditioner needs and offer the relevant services in Halton Hills right away.