Air Conditioning Repairs and Maintenance
Air Conditioning Repairs and Maintenance
Maintain the health of your air conditioner with AW Mechanical Systems' HVAC repair and maintenance services.
When the summer heat in Brampton & Greater Toronto Area sets in, one of the most relied-on appliances is the air conditioner. However, air conditioners, like any other appliance, deteriorate with age, and before you know it, you'll be struggling with soaring indoor temperatures and no solution in sight. AW Mechanical Systems has 20 years of experience in the industry and provides emergency air conditioning facilities 24 hours a day, 7 days a week. We're the dependable Brampton & Greater Toronto Area cooling experts you've been looking for, and we'll get your system up and running again when you need it the most!

Are you concerned that your air conditioner is damaged beyond repair? We have a range of AC replacement options to help you save money while improving the comfort of your home.

At AW Mechanical Systems, we are keeping you in your comfort zone.
Cannot be combined with any other offers or discounts. Coupon must be presented at time of payment. Not valid for trip charge or diagnostic fee. Valid on standard pricing only. Redeemable for one-time use per home.
Do You Need AC Repair Services?
There's always a risk that your air conditioner will break down when you least expect it, no matter how much you take care of it. However, your air conditioner will also send you warning signs that it is about to break down. Familiarizing yourself with these signs can help you know when to contact a professional.
Even if you keep up with regular AC maintenance and care, nothing lasts forever, and AC units do break down from time to time. The good news is that air conditioners often show warning signs of potential issues, so being acquainted with these signs will help you determine when it's time to call a professional before things get worse.
NOISES THAT ARE NOT NORMAL: Since air conditioners are not silent appliances, if yours begins to make unusual noises, such as hissing or odd bangs, it could indicate a problem.
LEAKS: Pooling water or even refrigerant under or above your air conditioner, or even on pipes and vents, is a warning that you should call a professional right away. It's always a simple repair, such as frozen coils, but refrigerants can be hazardous to your health.
AIR THAT IS WARM: If your air conditioner does not cool the air, this is one of the more visible indicators that something is wrong with it. Since a lack of cool air can be induced by a number of issues, it's best to get it serviced by a professional.
BILLS FOR ENERGY HAVE INCREASED: During the summer, utility rates are often higher. However, if you notice an unusual or unforeseen increase in prices, it could mean your air conditioner is working harder than normal to cool your house.
Without an air conditioner, your home can quickly become hot and stuffy, particularly during the summer. Thankfully, AW Mechanical Systems will assist you in getting your air conditioner back up and running.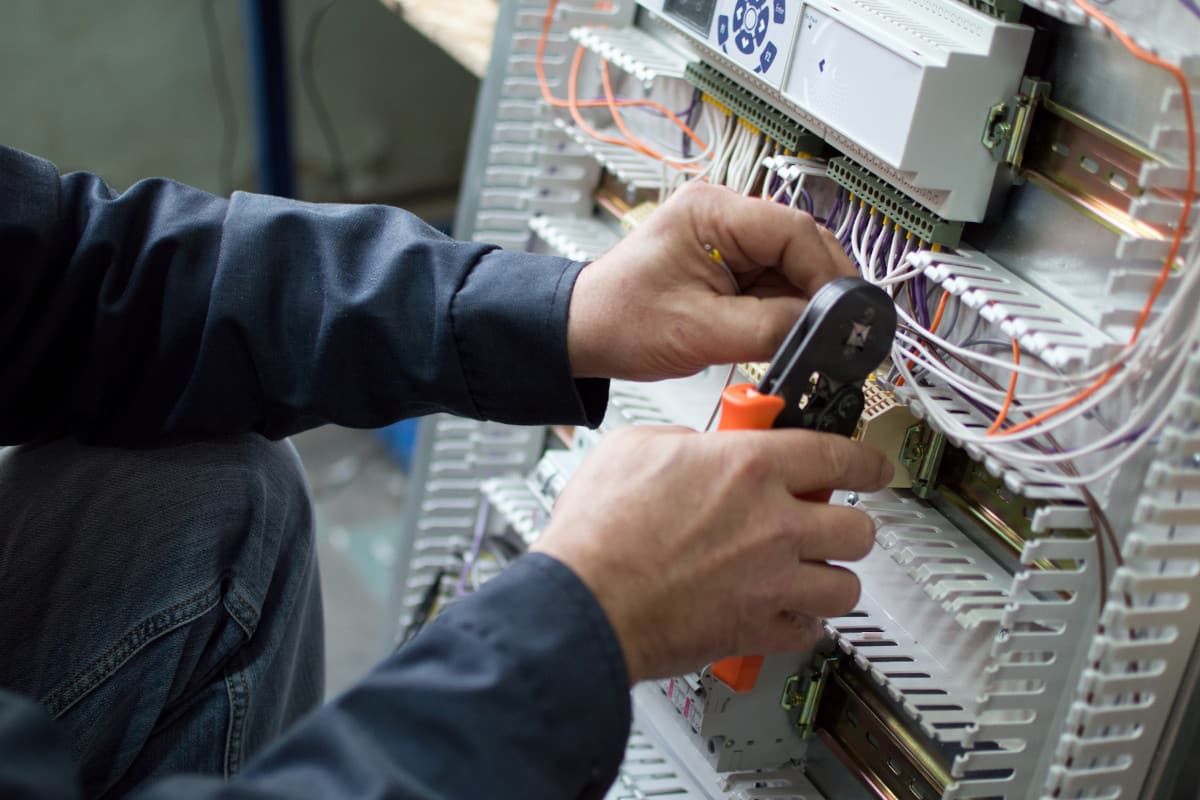 Appliance repairs can be a source of stress or anxiety for some Brampton & Greater Toronto Area residents, which is why we try so hard to treat every customer with respect. Our repair procedure is intended to be as straightforward and stress-free as possible.
When you call AW Mechanical Systems, you will always speak with a live person and will not be charged overtime. At a predetermined time, an HVAC technician can visit your home and diagnose your AC problems. Before any repairs are made, a quote is always given.
Repairs can usually be done right away, but in some cases, particularly if your AC unit is older, you will need to replace it. But, whatever the circumstance, we'll make sure the job is done correctly, keeping you in your comfort zone.
Air Conditioner Maintenance Is Key
It's easy to neglect or even forget about regular AC maintenance, but doing so will not only help prevent issues from occurring in the first place, but it can also save you money in the long run. That alone is reason enough to schedule an annual AC tune-up, but there are other advantages as well:
Increasing the lifespan of your air conditioner
Reduced utility bills
Maintaining the validity of the air conditioning warranty
Air quality that is cleaner and healthier for you, your colleagues, and your family


Since routine maintenance is such a vital part of owning an air conditioner, we provide a maintenance plan to keep your system running smoothly with the least amount of hassle. At AW Mechanical Systems, we're dedicated to keeping you in your comfort zone, and doing every job right!